Digital Secretary Service in Singapore
We believe in harnessing the full potential of technology to our advantage. With this philosophy in mind, our digital company secretary app is meticulously designed with some unique features to simplify your compliance requirements.
Discover our pocket-friendly digital company secretary plan tailored for SEMs and startups seeking effortless compliance. Achieve all your tasks on the go in just minutes with our convenient company secretary app.
Experience the future of company secretary services with HeySara today!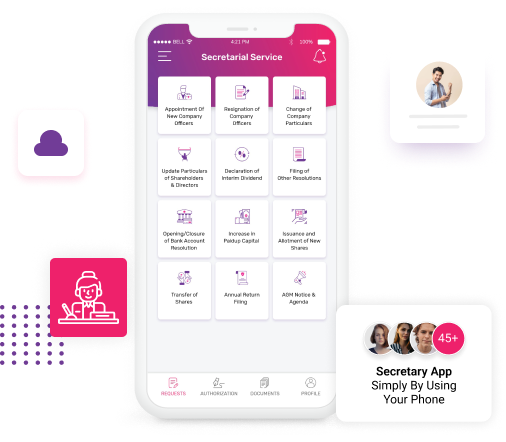 Digital Corporate Secretarial Plan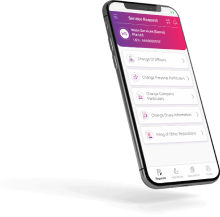 Appoint HeySara to be your Secretary in minutes
Migrate your company to us now!
How it works
Go Digital with HeySara App
Here are some of the unique features of our Secretary App that
makes us standout against our competitors
Request for Services Anytime, Anywhere
Using our Mobile App, you can submit a Corporate Request to us,
simply by using your mobile phone.
Notification on Important Activities
Using our App, you will be kept informed of important activities and due dates
Sign your documents electronically
Using our proprietary e-Sign technology, you can
Your Documents are right in your pocket
With our App, you can have access on all your company profile information,
your Company Register and other Statutory documents right on your mobile phone.
watch our Incorporation Portal
your journey with us begins here!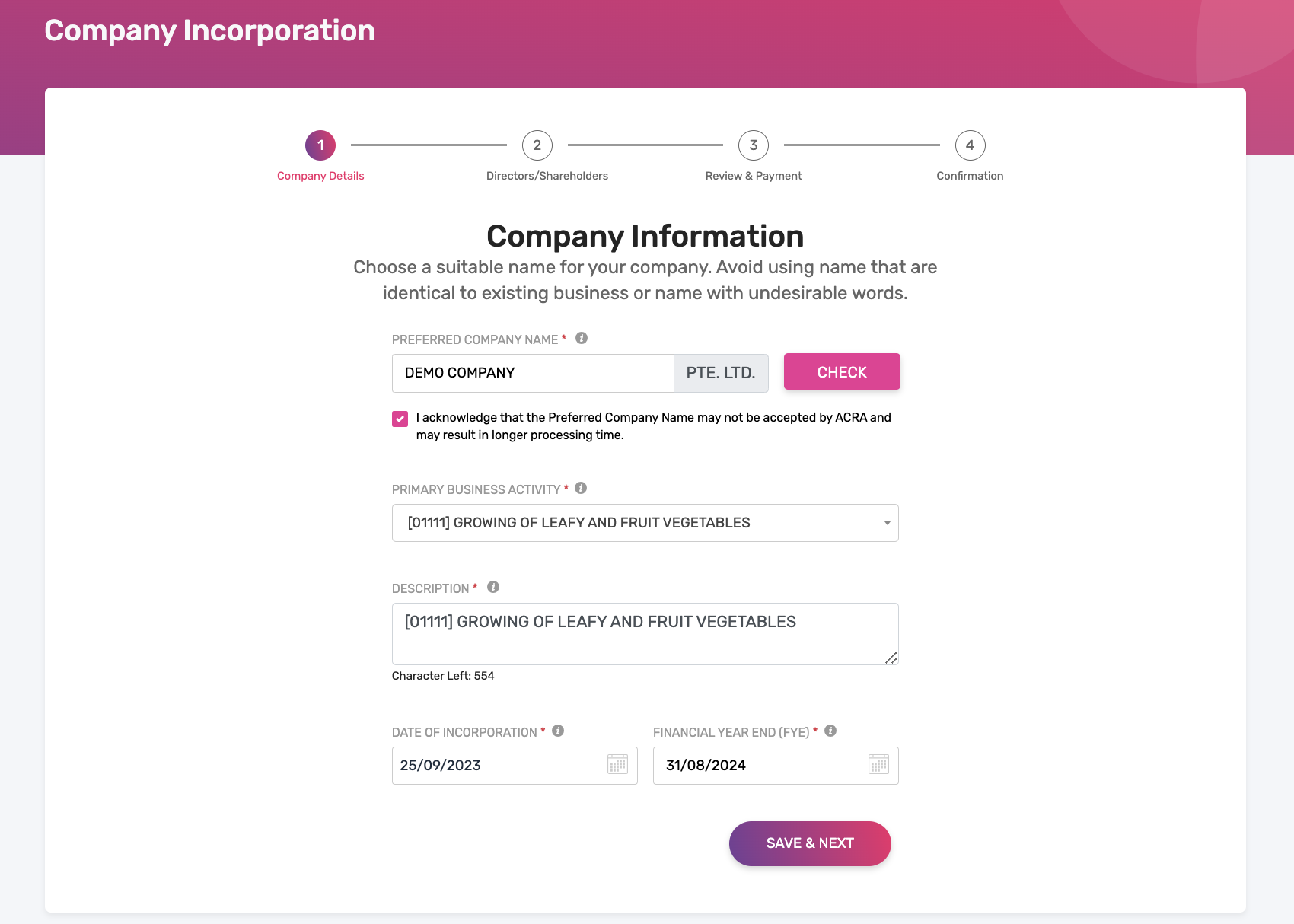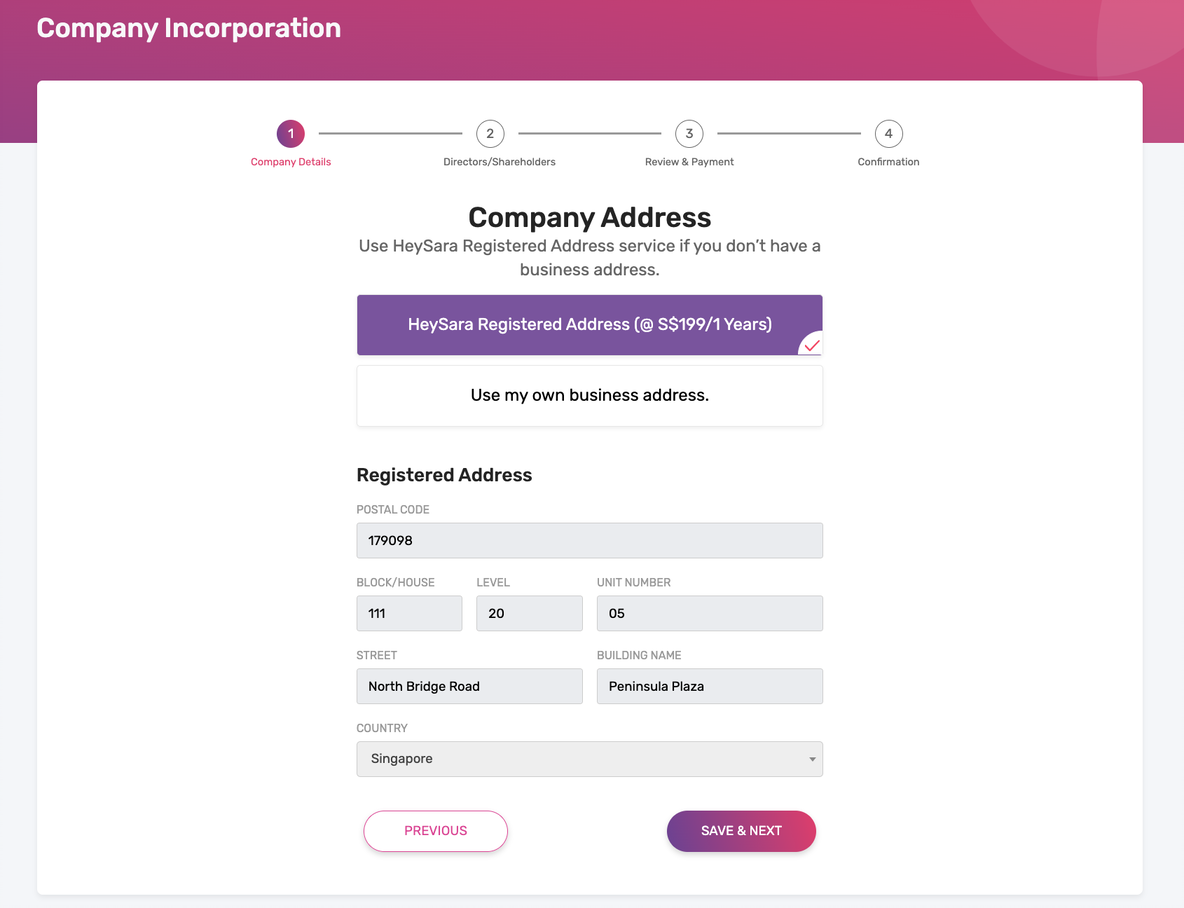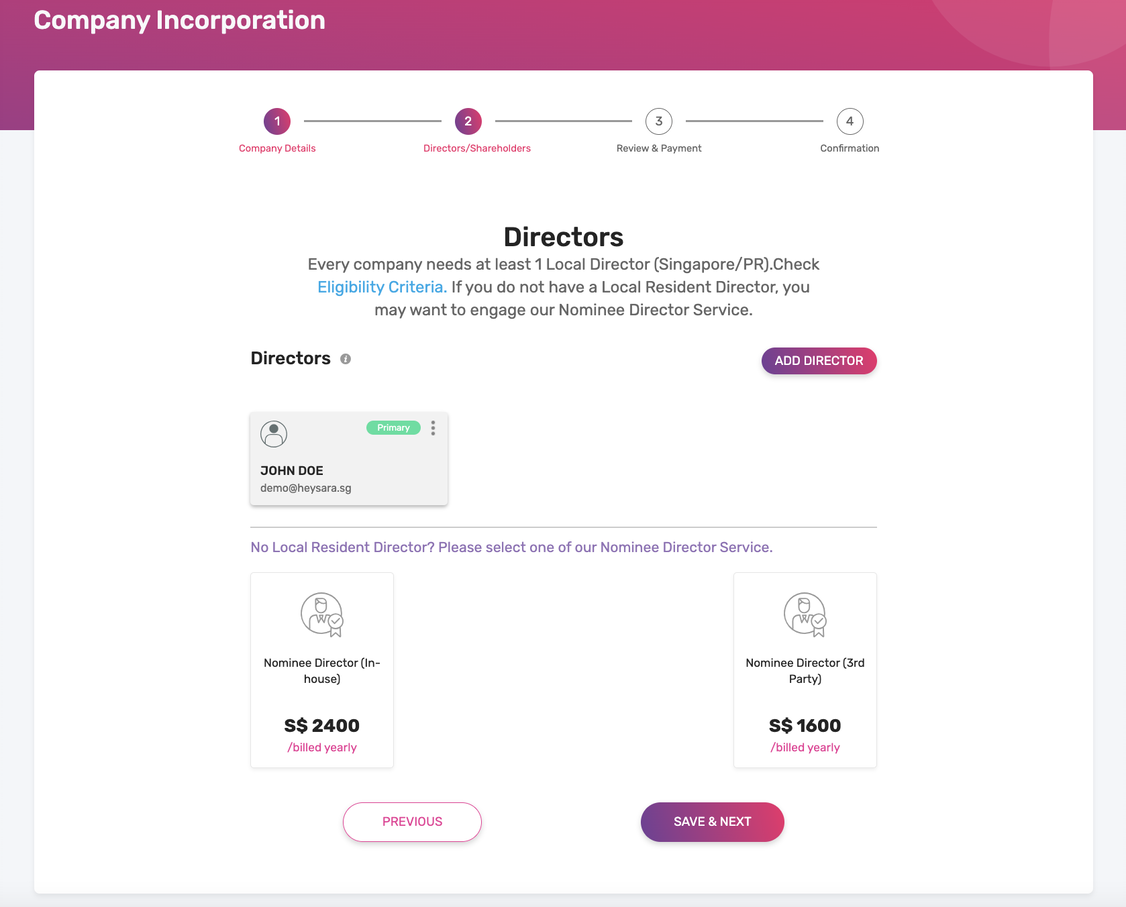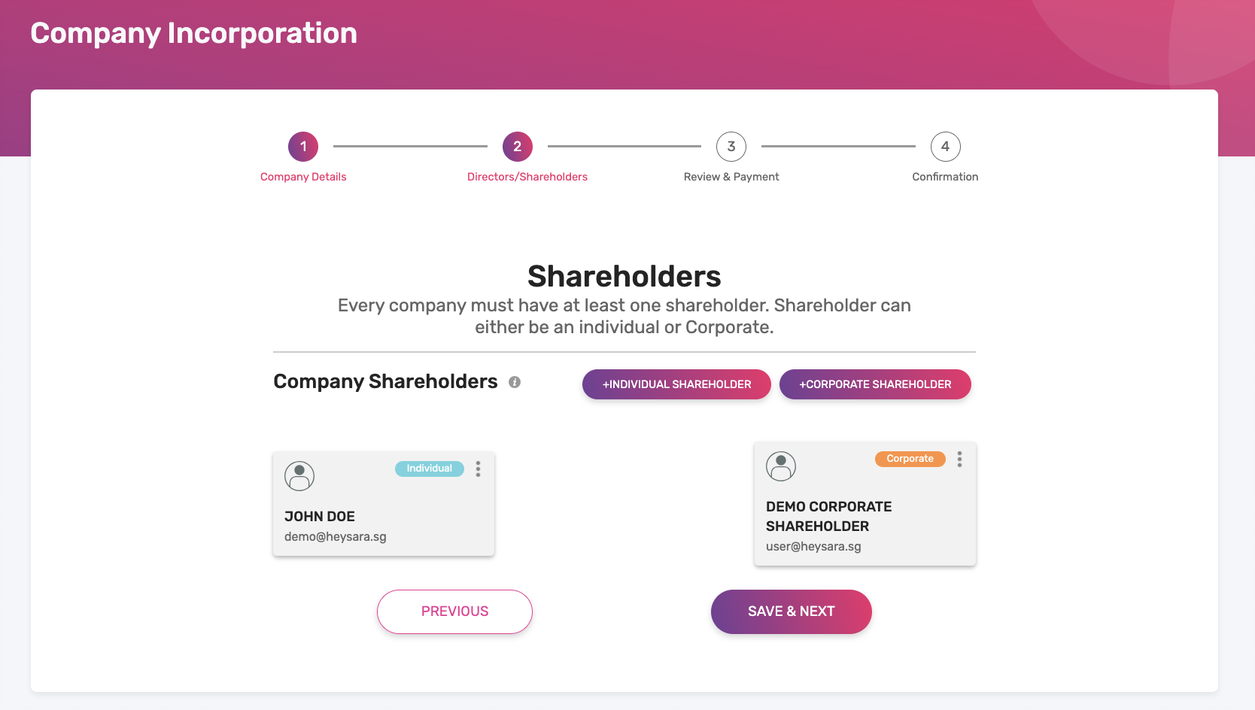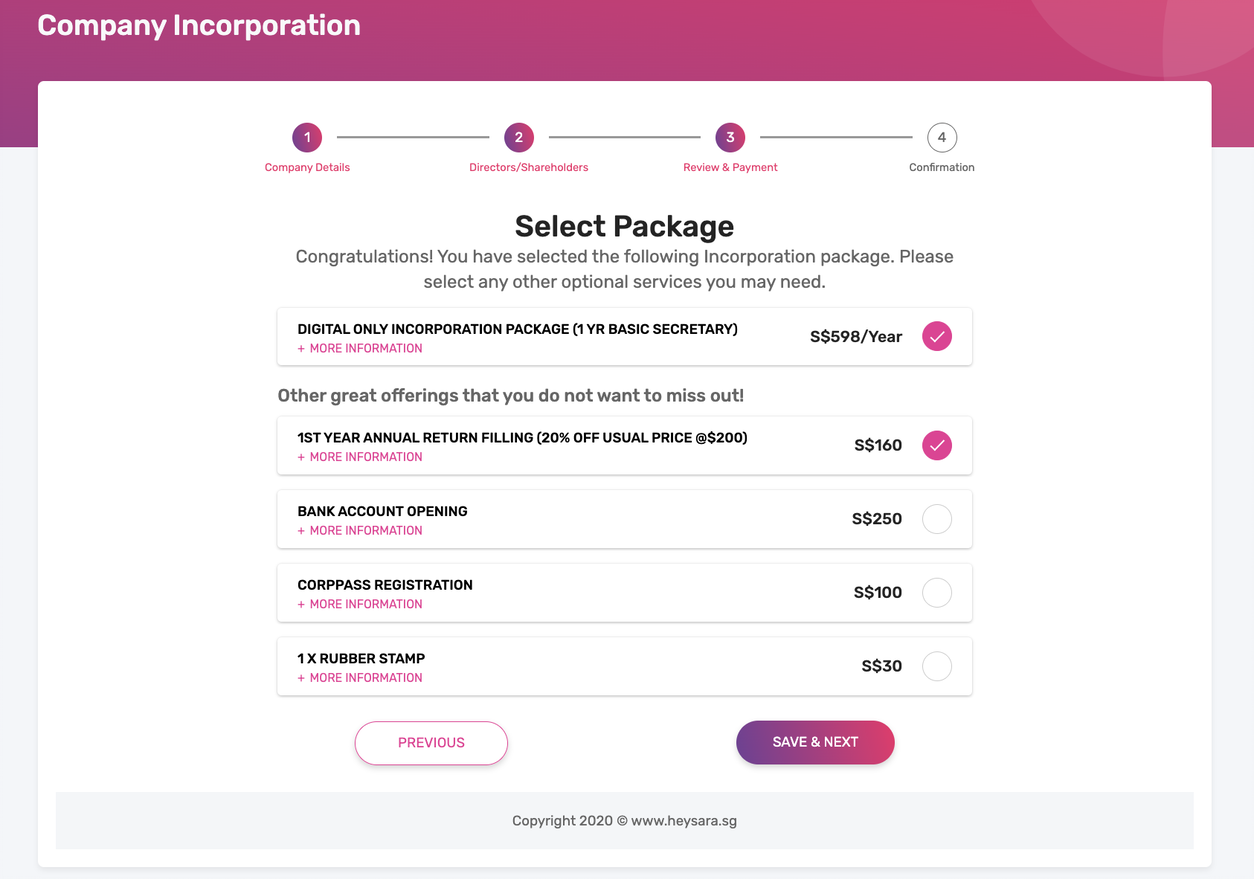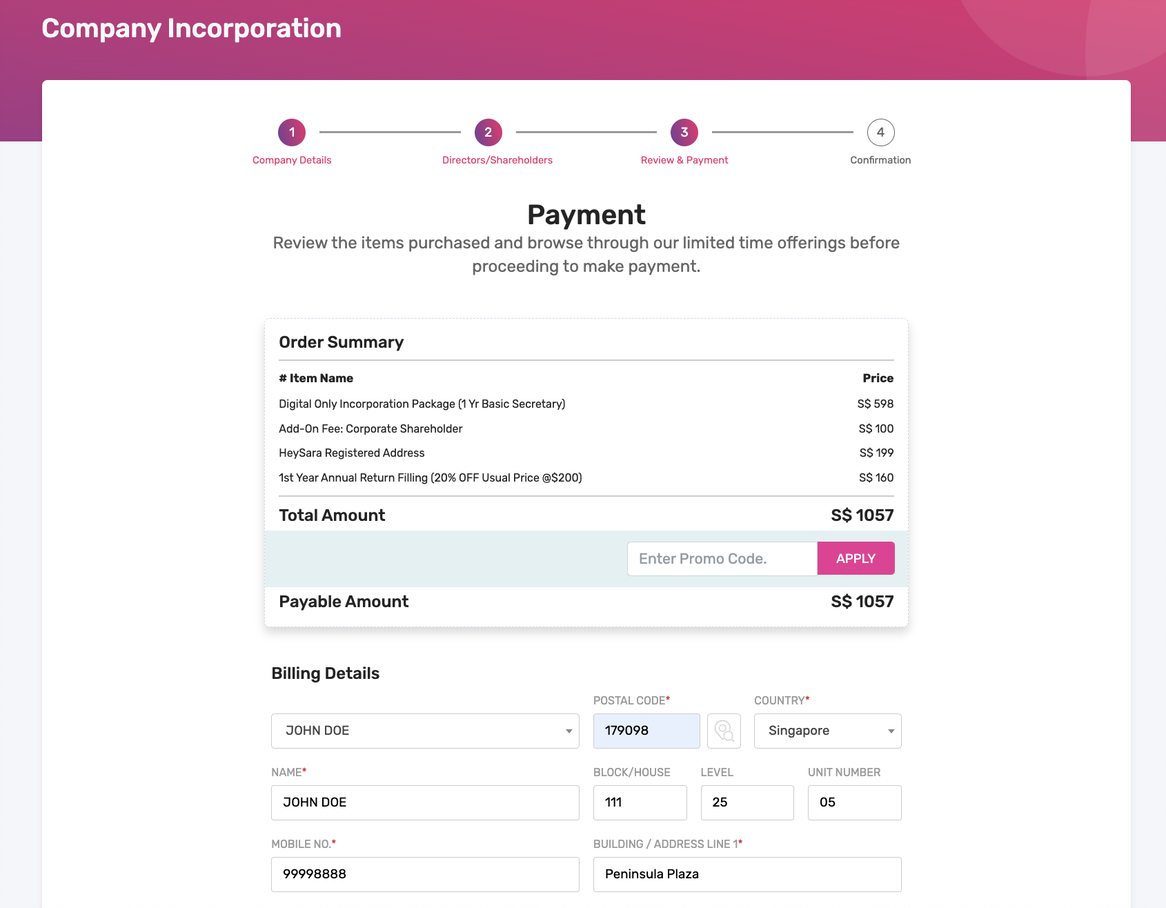 Additional services you might need
Get your company registered, bank account opened along with all compliances sorted for the year ahead with the click of a button.

Non-Share Related Changes
Appointment of company directors/ company secretary/auditors.

Allotment of shares
Share transfer

Prepare audited annual financial statements (Additional Charges)
File annual returns with ACRA

why choose Us as your Company Secretary?

HeySara app eliminates the need for physical paperwork and manual processes. With "100% Digital" functionality, you can handle every aspect of your corporate secretarial needs online, streamlining operations and minimizing errors. With our Digital Corporate Secretarial Services, you're ready for the dynamic landscape of modern business. Adapt, scale, and thrive without being held back by outdated practices.

Say goodbye to the limitations of traditional office hours. Embrace unparalleled freedom and efficiency as you tap into a world where corporate secretary services isn't tethered by location. Whether you're on a business trip, working from home, or need to address an urgent matter during off-hours, our
HeySara App ensures you have secure access to all your company's essential data.

"No Hidden Charges" is more than a promise; it's our commitment to ensuring your journey is smooth, straightforward, and cost-effective. you'll experience complete clarity in pricing. What you see is what you get – a comprehensive, all-inclusive package designed to empower your corporate management without any surprise fees along the way.

Unlock a new era of authentication and approval with the power of digital signatures. No more printing, signing, and scanning documents. With HeySara app, you can affix your legally binding signature digitally, streamlining processes and eliminating unnecessary delays.

Trust is the foundation of business, and data protection is our commitment to preserving it. HeySara app's advanced data protection measures shield your sensitive corporate information from unauthorized access, breaches, and cyber threats, ensuring your data remains confidential and secure.

Experience the power of streamlined workflows in the palm of your hand. Whether reviewing and signing documents, managing compliance tasks, or coordinating with your team, our HeySara Pocket Secretary App accelerates your processes, saving you time and boosting efficiency.
Want to migrate
your secretary to us?
It just take few mins to fill in the file and we will handle everything for you.
More than a filing agent
we are your lifetime business partner
You get a convenient platform forever and for free to store your business docs securely, find company data, and get advice whenever you need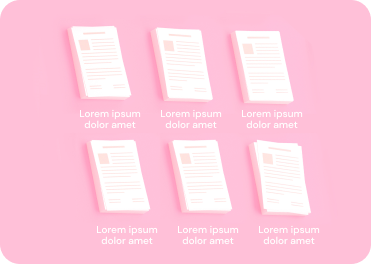 Organisation of Documents
All files and resolutions are organised and stored neatly for your ease of access via desktop or mobile device. Free to download and forward as and when required.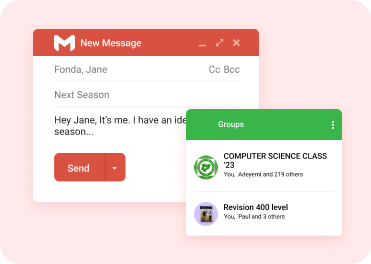 Timely Reminders of deadlines
All deadlines are reflected on our app and you will receive notifications for any upcoming submissions that might have been overlooked.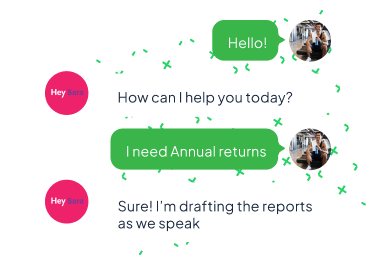 Adding in the human touch
Get a dedicated Company Secretary executive tagged to your company who would be well versed in all your company matters and would be drafting out any additional resolutions you might require. Call, WhatsApp or email them, whichever you prefer.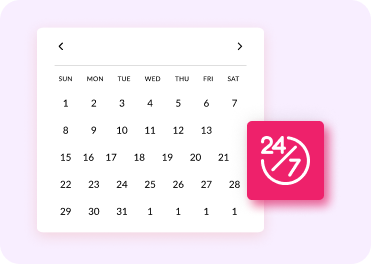 24/7 round the clock open communication
You will be stuck from time to time as to how to complete certain filings or what steps to take for certain corporate actions to be performed. Send us inquiries via the app or through traditional modes of communication and our team will revert at their nearest availability.
Trusted by Heysara
around the world
Frequently Asked Questions
You get a convenient platform forever and for free to store your business docs securely, find company data, and get advice whenever you need