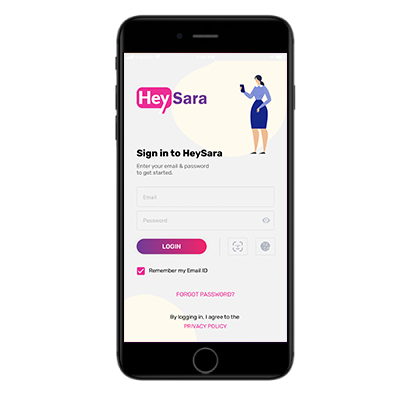 Go Digital with HeySara App
HeySara's own integrated mobile app utilizes artificial intelligence to provide you the highest efficiency at the most affordable rates.
With your own secured account, make any corporate request in just a few clicks. View the progress of the changes online anytime, anywhere and rest assured that all your data are securely stored. It is easy, and hassle-free.
Still not convinced? Contact us for a no-obligation demo of our software.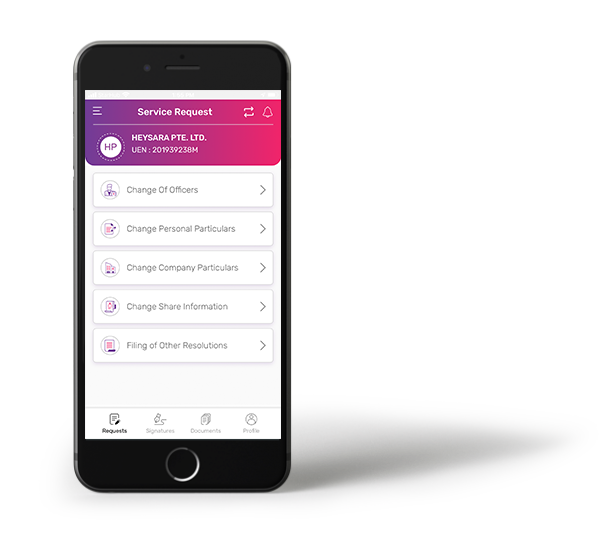 Request for Corporate Services anytime, anywhere
• Sign-in to the APP securely from anywhere
• Create a Service Request with ease
• Anytime own target
• Check your current status and corporate details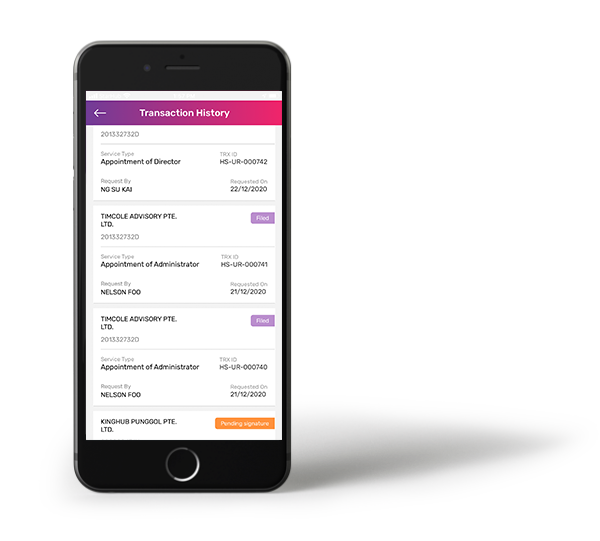 Keep informed of important activities and due dates
• Stay informed of the progress of submitted Service Requests
• Receive reminders for activities' due dates
• Monitor your company's deadline electronically remotely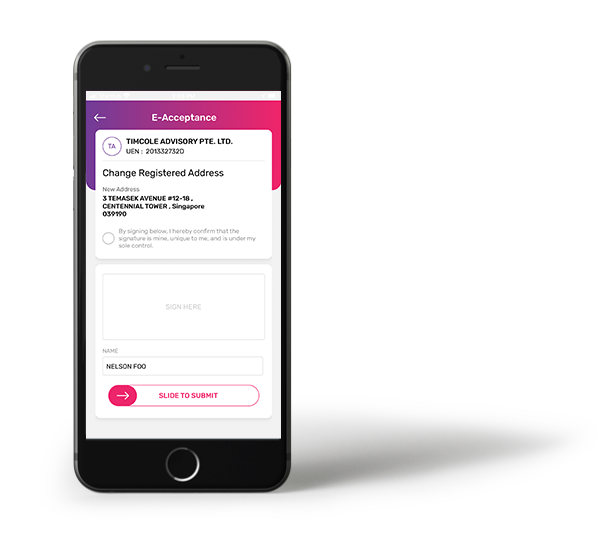 Electronically signed resolutions with no hassle
• Get notified when resolutions or documents are ready to be signed
• Sign electronically at your own comfort and convenience
• Secured using "Adobe Sign" with encryption technology
• Double layer authentications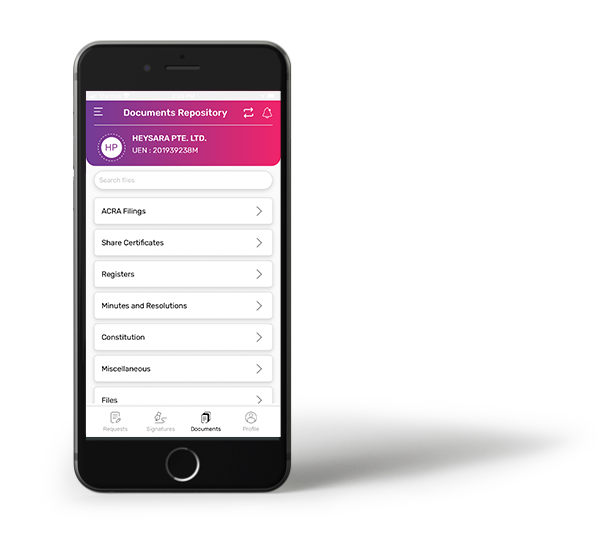 Company information & documents right in your pocket
• View information of all your companies on ONE APP
• Access your companies' documents securely from anywhere
• "One mobile device" to view and make request
• No need for laptop or a table top computer
Get a Free Consultation Now