HeySara+ Plan


When Technology is Insufficient, Humans Step in.
In today's digital age, automation drives efficiency. However, when technology becomes an obstacle in solving a problem, human intervention becomes essential to reassure customers that their concerns will be addressed.
Therefore, at HeySara, while we believe technology is critical to the future of customer experience, we understand that some customers still prefer meaningful interactions with real individuals, even if it entails a slightly higher cost. Hence, we created the HeySara+ Plan – a Humanised Digital Secretary Plan.
With the HeySara+ Plan, customers always have the option to speak to a skilled staff whenever they desire. A Dedicated Client Account Manager (CAM) will be assigned to every client as "their" single point of contact for all service requests.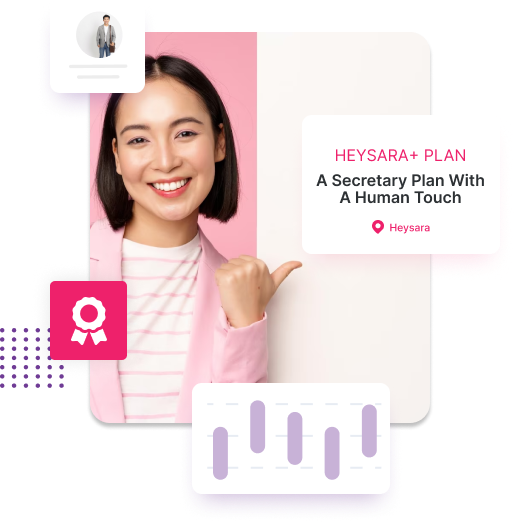 HeySara Plus Corporate Secretarial Plan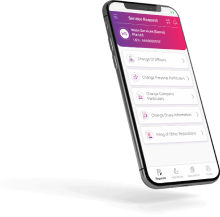 Appoint HeySara to be your Secretary in minutes
Migrate your company to us now!

Our Human-Centric Approach:
At HeySara, we pride ourselves on delivering more than just administrative and legal services. Our core philosophy revolves around understanding and empathizing with the unique needs of each client. We believe in building relationships and trust through personalized interactions, ensuring that you receive the utmost attention and care.

Our team of highly skilled and experienced Company Secretaries is here to guide you through every step of your corporate journey. From company formation to compliance and governance, we have a deep understanding of the regulatory landscape. We not only handle the paperwork but also offer strategic insights that align with your business goals.

Communication and Transparency:
Clear communication is at the heart of what we do. We keep you informed at every stage of the process, translating complex legal jargon into understandable terms. You can count on us to be responsive to your queries and concerns, ensuring that you're always in the loop about your company's affairs.

Business Partners for Life:
Your success is our success. We view ourselves as more than just service providers – we're your partners in achieving your business objectives. Our team goes the extra mile to proactively identify opportunities and potential risks, helping you make informed decisions
that drive growth and stability.
Want to migrate
your secretary to us?
It just take 3 mins to fill in the file and we will handle everything for you.
We guide you
every step of the way

One stop solution for all
your needs
We will prepare all necessary items to remain compliant with government requirements, company constitution, local address, a Nominee Director and of course, a Company Secretary.

Zero paperwork on your end
We handle all the nitty gritty while the only thing we will collect are your personal documents via chat.


At Heysara, we bring convenience and efficiency to the forefront of the company setup. With our remote and online services, we can cover all KYC procedures from registration to introductions of digital banks.

Bank account opening assistance
As the only Company Secretary in Singapore that is featured on local bank websites, your chances of opening an account can get no better than here.

Trusted by Heysara
around the world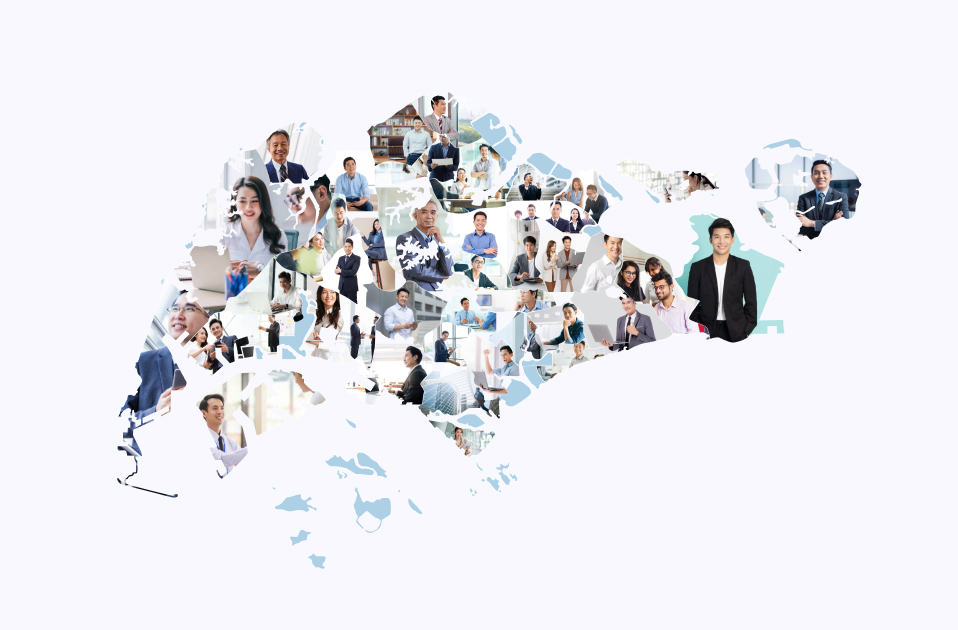 What our clients

say about us
Frequently Asked Questions
You get a convenient platform forever and for free to store your business docs securely, find company data, and get advice whenever you need