Accounting has evolved significantly in recent years. Conceivably, the most significant of these is the introduction of digital accounting. Consumers today are unquestionably tech-savvy. They want to access their accounts with a click of a button at any time and from any location. They also want real-time reporting, personalized processing, and quick customer service. And, the only solution to meet these demands is – digitization. Furthermore, cloud computing has greatly benefited accounting and financial firms. Accounting professionals can now provide quick and error-free service to their clients through online software.
In an attempt to make a digital economy in Singapore, the government has initiated The Singapore Digital (SG:D) movement. It encourages different industries to start their digitalization journeys, or create new ecosystems, opportunities, and capabilities for the future.
How Digitalization Has Transformed the Accounting Industry?
The benefits of digitizing workflows extend beyond company employees to customers. Due to advancements in accounting technology, on-site consultations are no longer required. Accountants and clients can view, edit and comment on reports in real-time as well as digitally sign the documents. Digital accounting integrates critical processes, systems, and analytics while also providing a digital playbook for future integrations. This enables businesses to interact with customers most comfortably while serving a larger customer base through faster, more efficient operations.
Technology has revolutionized the role of algorithms in accounting, assisting businesses in avoiding tax penalties and other issues, thanks to newer, more complex software and its ability to ensure accuracy and prevent mistakes. It has also streamlined the auditing process. Accounting has become simpler and more efficient as a result of faster software that can perform more complex functions in real-time. In reality, organizing financial data, analyzing it, and tracking business performance has never been easier.
Why Should Companies Digitize Their Accounting Processes?
Management teams must maintain a comprehensive view of their accounts at all times to understand the financial status of their company. This will allow them to make informed and timely decisions, maintain corporate stability, and respond quickly to changing business situations. For example, a digital accounting system can provide a real-time snapshot of a company's cash flow and liquidity situation. Clear and sophisticated charts are also available from any internet-connected device at any time. As the company's financials are hosted on a single platform, the management and the accounts team can assess its financial status in real-time.
As more organizations embrace contingency measures such as telecommuting or employees taking an unpaid vacation, reducing manual and repetitive tasks is an efficient way to mitigate workforce disruption. In the event of a business disruption, digital accounting enables employees to concentrate on higher-value tasks and work more efficiently. Employees can automatically gather and reconcile data while spending a fraction of the time manually entering and updating information, thanks to a single platform that integrates with other business apps.
Today its become more of a necessity to embrace technology than ever. There are thousands of software products available on the market that offer a wide range of business solutions to meet your company's needs and improve your accounting processes and workflows.
The Impact of Technology On Accounting Jobs
One of the things that accountants despise the most is the tedious job of compiling and analyzing data. Due to technological advancements, these tasks can now be completed with a single mouse click. For instance, the traditional accountant did not trust technology and used it sparsely. His/her responsibilities included organizing the clients' files and calculating their taxes. Accounting software and automated systems have advanced to the point where accountants can now devote more time to non-accounting responsibilities. They can now focus on more specialized and strategic work rather than tedious complex calculations. Also, provide a higher level of professional services through value-added work.
Digitization benefits both employees and customers. Consider the following scenario: an accountant meets with a traditional client. The accountant and the client must meet at a specific time and place. He plans to examine documents on the spot and speak with the client about his or her financial situation. If the client is stuck in traffic, the accountant's schedule will be disrupted. Additionally, if the accountant is late, the client's time is wasted. Further, key decision-makers may become dissatisfied with their current accounting firm and seek a replacement. However, due to advancements in accounting technology, on-site consultations are no longer required. Accountants and clients can analyze data simultaneously because it is accessible remotely and in real-time.
Accounting Technology & Solutions
Modern accounting technology, like artificial intelligence (AI), machine learning, and blockchain, is all set to take the accounting industry to new heights. Let's look at some of them:
Artificial Intelligence
Artificial intelligence algorithms allow machines to perform time-consuming, repetitive, and redundant tasks. Instead of analyzing data, accountants and financial personnel end up spending more time providing relevant information. The more accountants rely on AI to analyze, process, and perform mundane tasks, the more time they'll have to come up with strategic and creative solutions. Therefore, AI can help reduce costs and errors by simplifying procedures. Client expectations have shifted as a result of new technology, and the same is true for accountants: AI is assisting accountants in performing their tasks more efficiently.
Blockchain
Blockchain is the most recent technological breakthrough that will have a significant impact on accountants. Blockchain, also known as a distributed ledger, is a highly secure database. It is a method of securely preserving and precisely recording data that is useful in accounting and finance. Blockchain supports smart contracts, asset ownership, as well as individual identity and verification. Companies will benefit from lower costs, increased traceability, and enhanced security if blockchain is widely adopted and industry regulatory concerns are addressed.
Accounting Software
One of the most desired solutions is a trustworthy software and automated system. Traditional accounting methods are far less reliable than automated systems, which produce accurate and flawless results. Hiring a large number of professionals to handle the increasing volume of accounting work could be costly. Thus, a digital accounting system is an inexpensive way to grow your accounting firm. If you use dependable accounting software, you can meet the needs of your growing business with a simple software upgrade.
Cloud Computing
Another major solution is the ability to access your company's financial data remotely. This means that you don't have to be at your desk or bring your laptop with you to get important information. The digital accounting package is a cloud-based solution that allows you and other employees to monitor performance and data from anywhere, at any time. In other words, at the end of the month, weekend, or day, you should be able to keep track of your revenue and expenses more effectively in your accounting system. This ensures that your financial estimates and analyses are accurate and reliable and your payments are received on time.
As accounting and finance digitization accelerates, employers and employees must focus on retraining to support and enhance learning. The nature of digital accounting systems is characterized by easily accessible and retrievable data through the use of integrated systems, real-time reporting, and continuous development. As a result, future accountants will need to be familiar with not only accounting and its industry, but also artificial intelligence, machine learning, blockchain, the internet of things (ioT), advanced analytics, and big data, as well as how these technologies interact. They will also be better prepared to secure their futures and advance their careers by identifying which skills are necessary and which are not.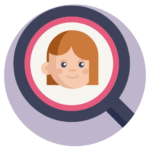 Go digital with all aspects of your business.
Contact us to find out about our Accounting and Bookkeeping Services. We offer the lowest rates in Singapore. Save time and conveniently manage all your accounting matters on our HeySara app.