How to Choose a Company Secretary in Singapore?
All companies in Singapore must appoint a company secretary within six months of the company incorporation. Also, the position of a company secretary cannot be left vacant for more than six months. This clearly shows how pivotal a role of a company secretary is for a company to succeed.
But the big question is: how do we select the right company secretary? In this guide, we will be addressing this question and discussing all the necessary things that you need to consider before choosing a company secretary.
Role of a Company Secretary
In Singapore, the role of a company secretary is divided into three broad categories:
Administration
The company secretary is the one who provides all the particulars of the company to ACRA. They prepare the minutes of the company's AGMs and other meetings, updates company registers, and files vital documents with relevant authorities like IRAS and ACRA.
Fiduciary
A company secretary is required to communicate and liaise with shareholders regularly. It's their responsibility to give the shareholders the correct picture of the company's performance and address their grievances. The company secretary also shares the financial statements with them before the meeting to help them prepare for the AGM and take part in the decision-making process.
Advisory
The company secretary also acts as an advisor to the directors. They need to be up to date about the legal and statutory regulations and make sure the company is adhering to them. It's their responsibility to keep the directors informed of their legal duties and ensure they are completed within the stipulated timeframe. As the company secretaries are fully involved in the company matters, the directors may reach out to them for advice to resolve issues related to internal governance.
Why you should outsource?
In Singapore, if you are a sole director or residing overseas, you cannot act as a corporate secretary. Even if there are several directors in your company, you don't necessarily have to function as a secretary.
Although you may have the knowledge needed to carry out simple daily secretarial tasks, you may end up wasting lots of time and other resources if you are unfamiliar with the non-regular secretarial duties. This will for sure affect your core functions.
You have an option to either employ a full-time company secretary or outsource the role to a service provider. Outsourcing is the better of the two choices, as you save hiring costs and other associated costs related to hiring a full-time employee. Also, as the firm's core focus is in this field, they develop a certain level of expertise that enables them to work more efficiently and swiftly.
There are several common mistakes that amateur company secretaries can make, like choosing a year-end date that doesn't maximize tax advantages or filing documents with ACRA without executing all the necessary resolutions with shareholders or directors. These mistakes usually have consequences in the future. They can even be declared invalid. If you choose to outsource, you are sure to eliminate all these obstacles.
How to Pick the Right Company Secretary?
Every company is unique in its own way. While selecting the right company secretary, you need to take into account different factors that would help you find the right fit for your company.
Experience
While looking for the right company secretary you should take into account their experience in your industry and also how mature your business is. If you are a start-up, you need a company secretary who has a lot of experience, especially with managing start-ups. He/she needs to be very familiar with both common and uncommon issues that arise in startup life to process all the paperwork.
Startups grow at a fast rate and go through many rounds of investments in the early years of its life. Due to this, you may have to deal with various classes of shares and several investors. You may even consider an employee share option plan (ESOP) to reward your employees. To manage so many changes you need a company secretary who is hands-on and understands your business well.
For a more mature business, where everything is generally streamlined, you may consider appointing a company secretary with relatively less experience. But hiring an experienced one has its own benefits. As they have been around for years and have worked with many individuals from different industries, they can help you network and grow your business.
Technology
The use of technology has become so essential to speed up the tasks managed by a corporate secretary. It not only reduces the time and effort but also the cost. In this digital age, it's crucial to hire a corporate secretary who is technologically savvy. Even if your company currently uses the traditional approach to manage the paperwork, you should consider embracing technology.
Platforms like a mobile app can help you go paperless, use digital signatures, keep a track of the documents submitted and due dates, store confidential information and share them securely with anyone around the globe. It's efficient and convenient for both the business and the company secretary.
Costs
Cost is an important factor to take into account while hiring a corporate secretary. Always verify what is included and excluded when you buy a package. Some companies offer very attractive prices, but the services included are limited, and finally, you might end up paying much more than what you had budgeted. On the other hand, some companies might charge you more initially, but that doesn't necessarily mean everything is covered in that. It could just be a premium they are charging for their brand name.
Ask all the basic questions to check whether there are any hidden costs. Questions like:
Are ACRA fees included in the money you pay?
Do they file annual returns?
Do they charge separately for updating company details on ACRA?
What are the charges for non-routine secretarial services like opening a bank account or striking off a company?
Is there a cancellation fee?
Would there be any company secretary transfer fee?
Reputation
Gauge the market standing of the company secretary or the service provider in the industry before you decide to engage with them. It's essential to appoint a secretary who is honest and reliable. Do a thorough background check and seek their client feedback to make an informed decision.
Other Services Offered
As a business scales up, you might choose to outsource non-revenue generating services rather than doing them in-house. Another aspect that should consider while hiring a company secretary is if they can offer additional services that you may not need now, like bookkeeping, taxation, nominee director, co-working space, or payroll and HR management services. It would be convenient and reduce the hassle of looking for a trustworthy partner to outsource these tasks. Also, who knows, you might even get a much better price for being a loyal customer.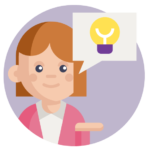 Feel Free to Get in Touch With Us
If you are looking for a reliable corporate services company that is highly innovative, efficient, and transparent in its approach, don't hesitate to contact HeySara today!