The Singapore government continues to encourage Singapore businesses to utilise more digital solutions and see crises as an opportunity to remodel their business. The Hawkers Go Digital is part of the programme that the government use to encourage Singapore businesses to adopt digital solutions. DPM Heng Swee Keat introduced the Hawkers Go Digital programme during the Fortitude Budget in the year 2020.
What is the Hawker Go Digital Programme?
Hawker Go Digital is a programme that aims to encourage 18,000 stallholders to embrace a unified e-payment solution and hence increase the use of the unified e-payment solution by June 2021. The unified e-payment solution was launched in June 2019. It offers a single and interoperable system with quicker collections for hawker. It also has a lower merchant discount rate (MDR).
The unified e-payment solution helps stallholders to minimise the handling of cash and physical interactions. Hence, it helps in reducing the spread of COVID-19 in 2020, as well as helping stallholders gain productivity.
How Much can Hawkers Receive?
As stated in the title, hawkers can receive up to $1,500.
Both existing and new hawkers on the scheme who complete beyond 20 transactions involving at least $1 in a month will get an E-payment Bonus of $300 every month for up to 5 months. This shows that stallholders have a chance of getting a total amount of $1,500 within 5 months.
The E-payment Bonus will be available for eligible transactions till the 31st of May 2021. The initial deadline was 31st December 2020, but the deadline has been extended to the 31st May 2021. Payment will be released on the 30th June 2021 for every applicable bonus gotten as a result of transactions made in May 2021. All transaction fees will also be born by the government for 3 years.
Consumers will also benefit from the scheme as they can use SGQR to pay via 27 schemes, which include 8 on the terminal and 19 on SGQR.
What Payment Schemes are Accepted on the Unified E-Payment Scheme?
There are 27 e-payment schemes available to customers:
Airpay
Alipay
American Express
Mastercard
PayNow
EZi Wallet
EZ Link
Favepay
Remo
DBS PayLah
Liquid Pay
Diners Club
Discover
beePay
GrabPay
JCB
Matchmovepay
Visa
NETS
NETSPay
krispay
Singtel DASH
WeChat
Active Wallet
UPI
and many more
How much are Stallholders Charged per E-Payment Transaction?
A merchant discount rate of 0.5% applies to monthly payment transactions. For at least the first 3 years of the initiative, the government will render funding support so that the merchant discount rate will be 0% for the hawkers.
NETS has been appointed as the master acquirer of the initiative, providing terminals to hawkers. According to the IMDA website, NETS will not request terminal rental fees from hawkers.
How to Register for The Hawker Go Digital Programme?
There are digital ambassadors at markets, hawker centres, canteens, and coffee shops present to encourage stallholders to start using the unified e-payments solution.
Step 1: Speak to a SG Digital Ambassador
Step 2: Sign up with your NRIC, current SFA or NEA License and Bank statement
Step 3: Receive your E-payment Bonus after at least 20 transactions in a month
If you missed the chance to speak with a SG Digital Ambassador, you can contact IMDA via info@imda.gov.sg or call 6377 3800. For more information, click here.
How Many Hawkers are already Offering E-Payment Solutions?
The total number of hawkers who have adopted the unified e-payment solution as of January 2021 was more than 10,000. This consists of more than 50% of the hawkers in Singapore. Up to 1.2 million transactions worth a total of $14 million was carried out in January. The rate of transaction in January alone is greater than 4 times the rate of transactions as of June 2020 when the Hawkers Go Digital programme started.
To encourage more customers to embrace e-payment, a lucky draw programme that involves Scan, Pay, and Win was extended till the 30th April 2021. Also, the system will be upgraded in March 2021 in order to add more features, including large font sizes and colour that will help hawkers to easily identify completed transactions.
Hawkers, being a part of the food and beverage industry, can also benefit from other support schemes that government provides, including the Digital Resilience Bonus, which offers up to $10,000 to those who adopt digital solutions from pre-defined categories.
According to the Budget 2021 announcement made by DPM Heng, the government will give all Singaporean households $100 CDC that they can use at associate heartland shops and hawker centres as a way of supporting heartland businesses. The total amount is about $150 million.
During one of the Committee of Supply (COS) debate, MP Muhamad Faisal Abdul Manap, from the Workers' Party suggested that the hardship scheme for hawker stalls should be reintroduced.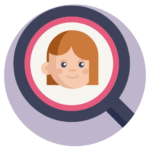 Go digital with all aspects of your business.
Is your business a private limited company?
Appoint our AI Corporate Secretary at lowest rate in Singapore and save time by managing all your secretarial compliance matters on our HeySara app. Learn more about our Corporate Secretarial Service.