Its been over a year since the world has been dealing with one of the most devastating crises – the Covid-19 pandemic. Almost all countries had to impose a lockdown to curb the spread of this deadly virus. With most of the major economies closing their borders, businesses all over the world took a hit.
A majority of the industries suffered huge losses, while some did well to cater to the new normal. Singapore too saw an unbalanced recession induced by Covid-19. The most affected industries were tourism, F&B, hospitality, entertainment, and other labor-intensive service sectors. On the other hand, some sectors like e-commerce, technology, and biomedical have prospered.
Even though the battle is still not over, the economies have started opening up. Singapore's GDP growth is expected to grow by 4 to 6 percent by the end of 2021, but it would still be below the pre-pandemic levels (Source). 
As the economies are rebounding, the financial health of a lot of companies is improving now. So, how do you make sure you are in control of your business in these trying times? Here are some tips that would help you review your progress and take charge.
How to review and control your finances?
Check financial books regularly
For any business to be on top of its game, they need to know how are they performing. Keeping regular checks on the financial books gives a fair idea of where you are and in which direction your company is heading. 
Reconcile your bank statements frequently and watch your cash flow, revenues, and expenses. Now it's even more crucial to do daily cash flow forecasting to make funds available for unforeseen circumstances. If you need more working capital, consider moving some idle cash from other functions into where you anticipate a shortage. 
To increase your buffer cash, you can also explore the options of reducing and increasing the credit period of your customers and suppliers, respectively. Negotiate a plan and ask for financial leeway or support from your creditors like banks, tax authorities, suppliers, and landlords. At the same time, you can request your customers to pay earlier by offering discounts or free products or services. All these measures would help you mitigate any sudden cash crunch, seize new investment opportunities as well as give your stakeholders the confidence that you can survive in any situation.      
Go digital
Digitalization has become the need of the hour. As the pandemic hit, companies that were already leveraging the digital space were able to sail through more smoothly than others. 
With work-from-home (WFH) being the new norm for over a year now, businesses need to have a proper infrastructure to facilitate remote working. It's almost become a necessity to digitalize every function in an organization to get the ball rolling. 
Take this opportunity to invest in good accounting software, if not done already, to keep a check on your funds. You would be able to make more informed business decisions with the help of real-time and more detailed analytical reports. One can also share critical and confidential information securely with anyone anywhere.
If your data is on an online platform, you won't have to wait till a month, quarter, or year-end to know how your business is performing. Everything would be available with a click of a button. 
Leverage bookkeeping and accounting service providers
Appointing a professional to take charge of all your bookkeeping and accounting needs is a good option. While the experts take care of what they are good at, you can spend more time on your business and focus on growing it. 
You not only save time but also a lot of money. You won't need to invest in high-end financial software or sophisticated tools, as well as hire a dedicated employee to run them. Using their services also eliminates the risk of mistakes and ensures you get timely financial advice. The service providers would manage everything for you.  
Outsourcing your bookkeeping to an accounting firm like HeySara, which uses modern technology and artificial intelligence, allows you to access your data anytime, make corporate requests on the go, and get actionable financial insights instantly.    
Why is it important to monitor your financial health?
Better prepared for uncertainties
Scrutinizing your finances regularly is a must to gauge your risk appetite and make contingency plans. No one ever expected a pandemic to affect us on such a large scale and, hence weren't prepared for it. 
One can't deny that uncertainties and challenges are a part and parcel of any business but what's in our hands is to be ready with the right resources to tackle it. While we can't control the external factors, we can surely restrain the internal factors. 
To be better equipped for the future, companies should invest more in work-from-home technology, supply chain management to overcome any disruptions, and foolproof disaster management systems. This will ensure there is little to no interruption in the daily operations of the company when a crisis strikes. 
Take corrective actions
Based on your current financial condition, prepare short-term and long-term business strategies. It will reduce the financial pressure your company faces in times of uncertainty and also give you a line of sight. 
The financial planning team should build multiple scenarios – worst case, best case, the most likely case as well as the stable case (assuming the growth will be in the same trajectory as of now) and develop the business plans accordingly. These well-thought-through plans would equip the company to take required corrective actions as and when the company moves from its desired growth path.
Stakeholder Management
Your stakeholders want to know how you are performing and what are your short-term and long-term strategies to meet your business goals. To give them the confidence that you have got your priorities in place, it's very important to keep monitoring your financial health. 
Setting up an effective communication channel with all your stakeholders, including your employees, is a must. Be open with them and share the good as well as the bad news. Assure them that the management is taking all the right steps to bring the company back on track. This would guarantee a loyal client base, employee base, suppliers, and investors, who would in return support you if any emergency arises.  
Take advantage of the Government subsidies
If you know your financial standing well in advance, you can approach the right authorities for help at the right time. Almost every government rolled out support schemes to help businesses survive during this economic slowdown. 
Singapore government too offered different aids like tax waivers and rebates, financial grants, relief on government fees, and support packages for different sectors during the pandemic. 
It's important to keep yourself informed of all the support available before making a financial decision like lending from banks, laying off employees, or closing down business verticals. And, doing it before your competitors is the key.  
With so much chaos around the world, companies had to rapidly switch to survival mode when the pandemic struck. While some companies had to shut shop as they couldn't cope with the recession, some survived and are now moving towards their pre-pandemic days. 
Continuously monitoring your company's financial status is a necessity to design a business continuity plan that helps withstand such circumstances. We hope this information will assist you to be prepared for the next normal.
If you have any questions or need any support to keep your company afloat during these difficult times, do reach out to us for a no-obligation discussion. Our team of experts would be happy to help.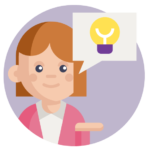 Learn more about our services: