You don't have to spend a lot of time or money, or even have enough knowledge, to start selling online. More often than not, the best option to start is to sign up with an established e-commerce platform. You can then start to grow your business through the platform's existing infrastructure, before that remember to incorporate a company which you are able to sell online.
Ready to start your own e-commerce business? Learn how to set up one here.
What is an E-Commerce Platform?
Growing a business through an existing e-commerce platform is different from setting up a brand-new online shop. When using an existing e-commerce platform, you are in a marketplace competing with many other sellers.
On e-commerce platforms, consumers can search for a specific product. It is a feature that allows consumers to manage their shopping orders and lets consumers pay for the products that they want to buy. Existing e-commerce platforms are packed with good end-to-end solutions that allow sellers to focus on growing their business.
To start, here are the top 7 e-commerce platforms to start selling on!

If you live in Singapore, you are definitely familiar with Carousell.
Carousell is a mobile app that allows you to buy or sell goods online. With a straightforward process, Carousell is a great place to sell both new and used items.
There are no registration fees on Carousell and selling your goods on this platform is as simple as it gets. You can also buy specific boosts if you want to drive more traffic to your Carousell account.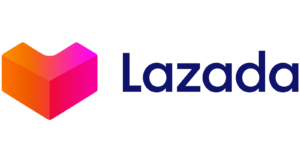 Lazada was founded back in 2012 with its main goal to become Southeast Asia's next Amazon. After riding on success for 4 years, the company was sold to Alibaba with a market value of about US$2 billion.
Lazada is now operating in Indonesia, Malaysia, Thailand, Singapore, the Philippines, and Vietnam. Note that Lazada may charge a commission fee of up to 15% of a seller's total transaction amount.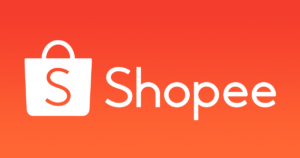 With about 10.88 million monthly web visits, there is absolutely no doubt that Shopee is one of the most popular e-commerce platforms available in Singapore.
Shopee was founded back in 2015 and it is best known for being the first mobile-centric online marketplace in Southeast Asia. With a little bit of help from its risky but successful business strategy, Shopee has become available in almost every Southeast Asian country.
Also, one of the best things about Shopee is that it does not charge any commission fees to sellers on the platform.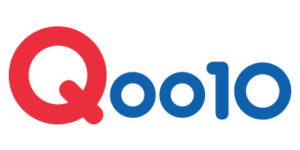 Qoo10 has about 7.5 million monthly web visits.
Qoo10 was founded back in 2010. While the marketplace is accessible in most Asian countries, it is mainly established in both Singapore and Japan. In Singapore, this e-commerce platform is best known for selling fashion products, especially Korean products.
Although registration is free, the service fee will range from 10% to 12% of the total transaction amount for Normal Sellers, 8% to 10% of the total transaction amount for Good Sellers, and 7% to 9% of the total transaction amount for Power Sellers.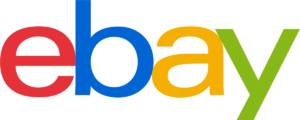 With more than two decades of strong market presence and an international pool of sellers, eBay is one of the most popular e-commerce platforms that you can find these days.
Although there are no listing or commission fees for eBay Singapore, other eBay paid sites such as eBay UK, eBay US, and eBay Australia may charge a listing fee. Additionally, you will also be charged a Final Value Fee if you successfully sell your item on its platform.


Amazon allows both entrepreneurs and small businesses to reach millions of customers from around the world. This allows even the smallest businesses to stand face-to-face with some of the biggest household brands.
Selling your goods on Amazon is a cost-effective way to establish a new business or further extend your existing one online. All it takes is $29.95 per month (excluding GST) to start selling. Keep in mind that there is also a fee for each product that you sell on Amazon. Some additional fees will come into play if you decide to use Fulfilment by Amazon to pick, pack, ship, and provide customer support for your products.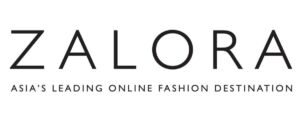 Zalora is one of the leading online fashion shopping platforms in Asia.
The official Zalora e-commerce site was launched in Singapore back in 2012. Small business owners are encouraged to showcase their fashion items and accessories on this e-commerce platform. To help you grow your business smoothly, the Zalora e-commerce platform is equipped with special features such as advisory, warehouse, and production.
On Zalora, there are no monthly keep-up or subscription costs. However, keep in mind that there are extra fees involved when it comes to multiple photo listings. You can also expect to be charged a commission fee between 10% and 30% based on the product that you are selling.
Tips to Keep in Mind When Selling on these Platforms
Try and figure out which platforms are your best options based on the products that you are trying to sell.
If you are importing a product from another country, your best option will probably be either Shopee or Lazada.
If you are already an experienced seller and are selling fashion-related items, consider using Zalora.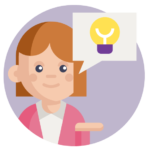 You should also consider hiring an experienced accounting professional from HeySara to take care of all your accounting tasks while you focus on growing your business. Need more help? Read our guide on all you need to know about tax regulations for e-commerce businesses in Singapore.
If you have registered a company for your business, you are also required to comply with the corporate compliances. With HeySara, you can hire a digital secretary for as low as $199 per year.