The short answer to that is yes; foreigners can incorporate a company in Singapore. But you will need some assistance to go about it.
If you're a foreigner and want to start a company in Singapore, there are a few things you should consider.
The first thing you should do is hire a corporate service provider to file all the paperwork on your behalf. Singapore does not let individual foreigners or entities register their companies themselves.
You will need a passport, a visa, and an Employment Pass or Entrepreneur Pass if you plan to permanently stay in Singapore and be the local director of your company. But if you don't plan to move, you don't need to have a special travel visa. You can manage your company while you are overseas and travel to Singapore for short-term visits when required.
You will also need a local director to oversee your company's operations if you or your employees don't plan to migrate to Singapore. Various professional firms in Singapore offer nominee director services.
The only time you might have to travel to Singapore is when signing the paperwork for your corporate bank account. You can submit the application for opening the corporate account online but need to be present face-to-face to complete the verification process. While many banks now do the verification using video conferencing, some may still require the directors and shareholders to be present during the paperwork. Some banks also allow Notaries to do the work for you.
What Type of Companies Can Foreigners Start in Singapore?
Here are some company registration options you can do if you are a foreigner wanting to start a business in Singapore:
Subsidiary Company
A subsidiary company is a locally incorporated private limited with foreigners as the major shareholders. It is recommended for foreign companies with small to medium business activities. Singapore allows 100% shareholding to foreign-owned businesses. According to Singapore law, a subsidiary company is treated as a separate local Singapore entity from its foreign parent entity. It can have a slightly different name from its parent company and needs to have its registered office should be in Singapore.
Singapore also doesn't restrict repatriation of capital or profits. Singapore permanent resident or employment pass holder can be the director of a subsidiary company. Subsidiary companies that are structured well are remarkably tax-efficient and can avail Singapore government incentives. All these factors make opening a subsidiary the most preferred choice amongst foreigners.
Branch Office
A Singapore branch office is considered an extension of the foreign parent company. They are considered a non-resident entity which excludes them from some of the tax exemption policies that local Singapore companies can avail. They are allowed to do any business activities within the parent entity's scope. Compared to subsidiary companies, branch offices must have the same name as their foreign company. Branch offices are recommended for foreign companies with medium to large business activities. By law, a branch office must appoint at least one authorized Singapore resident to process paperwork and oversee operations.
Representative Office
A representative office offers a temporary local setup for foreign businesses. They do not have a legal figure, so they can not sign contracts, trades, lease offices, or make invoices directly and on behalf of their parent company. Representative offices are only recommended if the foreign entity's primary goal is to study the Singapore market and its business environment before investing in business activities to be held in Singapore. In other words, representative offices are only used for conducting market research.
They can only carry on the representative office's operations for three years and should transform into a subsidiary or branch office afterward. They can hire no more than five local employees and must be staffed by a representative from a foreign company.
Incorporating your company in Singapore can be a long process. But all those paperwork shouldn't stop you from growing your brand.
Like all businesses, time is an investment. With Singapore's stable economy, robust workforce infrastructures, and very friendly business policies, it's definitely going to be worth it.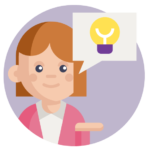 Learn more about our services: