The large-scale trade networks and remarkable government leadership in Singapore made the country an attractive place to set up a business. Its great economic prosperity is further reinforced by private limited companies, multinational corporations, and growing entrepreneurs.
Why Should You Incorporate Your Company in Singapore?
Why, indeed, should you choose Singapore to register your company for incorporation? What exactly are the things that make Singapore a great entrepreneurial hub?
The taxation system and the benefits in Singapore are remarkable. Many companies choose Singapore to incorporate their company because the place has business-friendly tax rates and tax incentives that inspire business growth and entrepreneurial success. Some of these incentives include tax exemption policies, tax minimization, avoidance of double taxation, and tax reduction. Because of these policies, Singapore garnered its title of having a booming financial framework and a well-coordinated economy.
Singapore also has very pro-innovative and entrepreneur-friendly policies such as grants, incentives, and assistance programs for startup businesses. The government offers aid for labor costs should your business fail within specific economic factors.
Singapore has been an international business hub in South East Asia. People call it the place where east meets west. Globalization makes it perfect for international business to grow favorably easier compared to other countries. It's a place where businessmen and women from all over the world can gather together to innovate new ideas and grow the global market even further. It also has a welcoming immigration policy that allows foreigners to work and live in Singapore.
Singapore's remarkable first-class telecommunications technology is also a must for businesses during the 21st century as a lot of transactions require superb tech and high-speed networks.
In addition, Singapore fights for non-corruption policies. As a result, it is currently ranked as one of the least corrupt countries across the entire globe. Registering your company here is also more straightforward compared to other countries.
So it's no wonder why you should consider Singapore when choosing a place to incorporate your company.
But what kind of business structures can you set up in Singapore?
Types of Business Entities
There are mainly six different types of business entities you can register in Singapore. Therefore, it's essential to know what business structure your company suits best because every brand has unique needs.
Sole Proprietorship
A sole proprietorship is owned by a single person who is entitled to all the brand's profits and obligations. Singapore citizens, permanent residents, and EntrePass holders above 18 years of age can set up their businesses by registering in the Accounting and Corporate Regulatory Authority (ACRA). This is the simplest form of business organization in Singapore and the United States and is commonly used by small neighborhood shops or eCommerce enthusiast sellers. It is easier and less expensive to establish as well. Ownership is non-transferable to another person.
General Partnership
A general partnership is owned by 2 to 20 people who share profits and liabilities. They are required to declare their share when filing their Personal Income Tax, and they should renew their registration annually. General partnerships usually offer greater capital availability and better resources for decision-making and support.
Limited Partnership (LP)
Limited partnerships consist of general partners (a corporation or an individual) and limited partners. This type is recommended to businesses that are run passively because limited partners are not liable for the debts and other obligations of the partnership. However, all partners are required to declare their share of income when filing their Personal Income Tax.
Limited Liability Partnerships (LLP)
LLPs have the benefits of partnerships and private companies. Partners can be individuals or corporate bodies and have limited liability. As a result, it has better business structure flexibility than the others. Law firms generally use them to limit the liability of partners in business deals.
Private Limited Companies (Pte Ltd)
Private Limited Companies consist of up to 50 shareholders and are treated as separate entities from the members. Pte Ltd is the most common, most extensive, most advanced, and flexible type of business entity in Singapore compared to LLP and SP. In a private limited company, there are only less than 50 shareholders who can be a mixture of individuals or companies. The shares in this type of business entity are not accessible to the public.
Public Limited Companies
Public Limited Companies include companies limited by share and companies limited by guarantee. The former type can have more than 50 members, and the company can offer shares to the public. On the other hand, the latter type is usually formed for non-profit purposes.
If you want to set up a foreign company, you can set up an offshore company, subsidiary, branch office, representative office, or simply redomicile your existing company.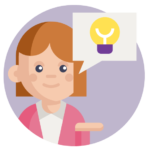 Interested in starting a company in Singapore? Contact us today. We also provide additional services to ensure your company remains compliant after incorporation, like company secretary service, nominee director, and registered office address.