It is wise to convert your sole proprietorship or Limited Liability Partnership (LLP) to a Singapore private limited company. Other than helping you expand your business, it limits your liability risk, protects your assets, helps you attract investors, enjoys corporate tax incentives and draws high-quality talent's attention.
While it is always advisable to choose the appropriate business structure while incorporating your business, you can always change it later as per your business's requirements. Don't hesitate to make the change as it will cost you in the long run if you don't do it at the right time.
Private limited companies in Singapore are also called Pte Ltd. But, in other jurisdictions, they refer to it as LLC, PLC, Corporation, and Pvt. Ltd.
Private limited companies have distinct legal characteristics, with restrictive liability members. They pay corporate taxes on their profits, while shareholders receive tax-free dividends. Pte. Limited Companies protect private acquisitions and have high credibility.
The legal and judicial legal facet of transforming your sole proprietorship or LLP to a Pte. Ltd. company in Singapore is pretty easy. However, most of the intricacy will likely emerge from issues integrated with repositioning the business affairs from sole proprietorship or LLP to the Pte Ltd Company.
Why Should you Consider Converting to Private Limited Company?
The conversion to a Pte. Ltd. Company is called incorporation. If you are contemplating expanding your business, this is your best decision. As your revenue grows with your business, the benefits supplement the rationale behind this big step.
As a sole proprietorship, you may presently have these issues:
You have absolute authority over the business operations and be legally and financially liable for all legal actions and debts against your business.
Creditors may accuse you of obligations incurred and get a court order to contend with your property and personal assets.
A boost in profits means additional taxes. Therefore, you can't use some tax breaks for small businesses.
If your business is experiencing financial hardships, it will be difficult to raise public funds. Your only way to raise funds is to secure a loan. Since the capital specified to your finances and profits yielded from the company is limited, it will be challenging for you to expand.
Your business has no endless succession, meaning your business will discontinue operating when you retire.
Since only you are accountable for your business deals, outsiders will find it difficult to transact large-scale business with you.
How to Convert your Sole Proprietorship or LLP to a Private Limited Company?
The process to convert the company might not be very straightforward, but it's simple. First, as ACRA doesn't allow conversion of one form of company to another form, you would have to incorporate a new LLC. Once that is done, simply transfer all the business matters to the newly incorporated LLC and close your sole proprietorship or LLP.
Here are some steps to convert a sole proprietorship or LLP to a private limited company in Singapore:
Step 1 – New LLC Registration
The new LLC registration is the first stage of the conversion procedure. You must first get the business name approved. It is not allowed to retain the same business name in Singapore. Nevertheless, if you want the same business name, you must submit a No Objection Letter to ACRA explaining your reason. You may have to prove that the owner of the LLP and LLC are the same.
Step 2 – Transfer of Business Undertakings from LLP to LLC
After incorporating an LLC, transfer the business matter of the old company to the new one.
Assets: Convert the assets to paid-up capital. A resolution and agreement are needed to clear the LLP of all outstanding creditor dues.
Bank Account: Close all bank accounts under the LLP, and open a new LLC account.
Lease Agreement: If the business rents the property, the lease agreement needs to be under the name of the LLC business.
Contract Agreements: Sign all the current and existing service agreements and contracts under the recent LLC name.
Permits: The new LLC business must have a fresh set of licenses.
GST Register: If the old LLP business is GST-registered, cancel it on the day of Pte incorporation. Get the new business GST registered instantly to resume your company trades.
MOM / CPF Account: Transfer employees' accounts to CPF and MOM accounts by filling out and submitting the documents to commence the process.
Step 3 – Terminate the Old Sole Proprietorship or LLP
After the company incorporation, the old sole proprietorship or LLP must be closed within three months. Send a Cessation notice to ACRA to confirm the company closure.
In contrast, the owner can decide to wind up or strike off the LLP after the incorporation. Note that winding up is a much more complex procedure than striking off.
In conclusion, establishing a private limited company in Singapore is more complex than an LLP. And yet, it generally has more room for growth, presents better liability security, and represents more plausibility to venture capitalists. So, while it may be a bit more costly to begin a Pte. Ltd. Company, it's appealing if you can handle the additional work and intricacy of the establishment.
The incorporation takes careful planning and execution. Seek professional help if you contemplate transforming your current business into a Pte Ltd company.
While company incorporation has many benefits, your business would yield a more elevated compliance outlay by doing so. But remember, making the switch is beneficial to your business interests.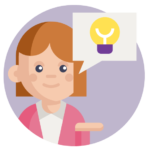 Learn more about our services: