GovTech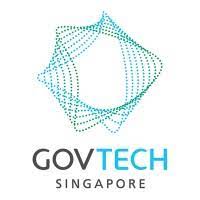 Government Technology Agency (GovTech) is a statutory board of the Singaporean government, overseen by the Prime Minister's Office. The Infocomm Development Authority of Singapore (IMDA) reorganised it in 2016, and on August 18 of that same year, it was formally passed in Parliament.
GovTech handles the public's access to the Singaporean government's digital services. The organisation is in charge of providing the infrastructure for the country's Smart Nation program, which aims to use networks, big data, and Infocomm technologies to develop tech-enabled solutions.
GovTech includes the Government Chief Information Office (GCIO).
GovTech was transferred from Singapore's Prime Minister's Office to the Ministry of Communications and Information as of May 1, 2017. (PMO). It is currently the PMO's "Smart Nation and Digital Government Office'' (SNDGO) implementing agency.
Vision  & Mission of GovTech
GovTech's vision is to empower Singapore with possibilities through Infocomm technology and related engineering technology. While their mission is "Engineering Digital Government, Making Lives Better."
What are the Main Functions of GovTech Singapore?
GovTech strengthens the capacities of the Singapore Government in these areas as a premier centre for information and communication technology and related engineering, including Application Development, Cloud and Infrastructure, Cybersecurity, Data Science & Artificial Intelligence, Sensors & Internet of Things, and so forth.
GovTech collaborates with government organisations to create and provide Singaporeans with safe digital services and applied technology. In addition to developing essential platforms and solutions to assist Singapore as a Smart Nation, their responsibility is to spearhead digital transformation in the public sector.