Personalised Employment Pass (PEP)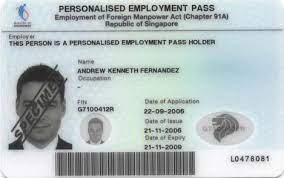 Personalised Employment Pass (PEP) is a pass available for foreign personnel or employment pass holders. PEP is made for highly qualified people and allows applicants to switch between businesses without the need for re-application for an entry visa. In addition, this pass enables employees to be less restricted to their employer. However, PEP can only be issued once. It can not be renewed after the expiration of the three years. One of the benefits of a Personalised Employment Pass is that a family member pass can be issued under it either as a dependant's pass or a long-term visit pass.
Personalised Employment Pass is different from Employment Pass in so many ways. For one, PEP does not allow the holder to form their own business in Singapore, and there is a certain amount of salary that the holder must have obtained in a year.
Eligibility Criteria for Personalised Employment Pass
The foreign professional must have drawn a fixed monthly salary or earned at least $18,000 in a month. This salary must have been obtained within the last six months before the application for the pass.
If such a person is an Employment Pass (EP) holder, then such applicant must have earned at least $12,000 as a fixed monthly salary.
Other people not qualified for Personalized Employment Pass are:
Director or Shareholder in an ACRA registered company, partnership, or sole proprietor.
Freelancers or intending freelancing applicants.
Employment Pass holders on a scholarship program.
Editors or sub-editors, journalists, producers, etc.
Documents required to apply for Personalised Employment Pass
To apply, the applicant would need:
School certification and qualification.
Bank statements and tax statements within the last three months.
A document showcasing one's employment background.
Payslips.
Passport details.
For this pass, the applicant's employer is not necessarily required to fill and submit the application form on behalf of the applicant. The status of the application after submission can be checked on EP online. You can expect a response on your application within eight weeks.